Ethereum and ERC20 wallets on LocalCoinSwap are non-custodial. This means that you have the private key and can access all Ethereum tokens in that address - even if the tokens are not listed on the localCoinSwap platform.

There are 2 ways to export your Ethereum and ETH-based token wallet. The first is by exporting your Ethereum private key. And the second is by exporting our account mnemonic (this method).
1. Log in to your LocalCoinSwap account and navigate to the "Security" section of your Settings page.
2. Export your mnemonic using the "Export Mnemonic" button and copy the 24 seed words provided:

3. Navigate to MyEtherWallet and select the "Software" method to access your wallet: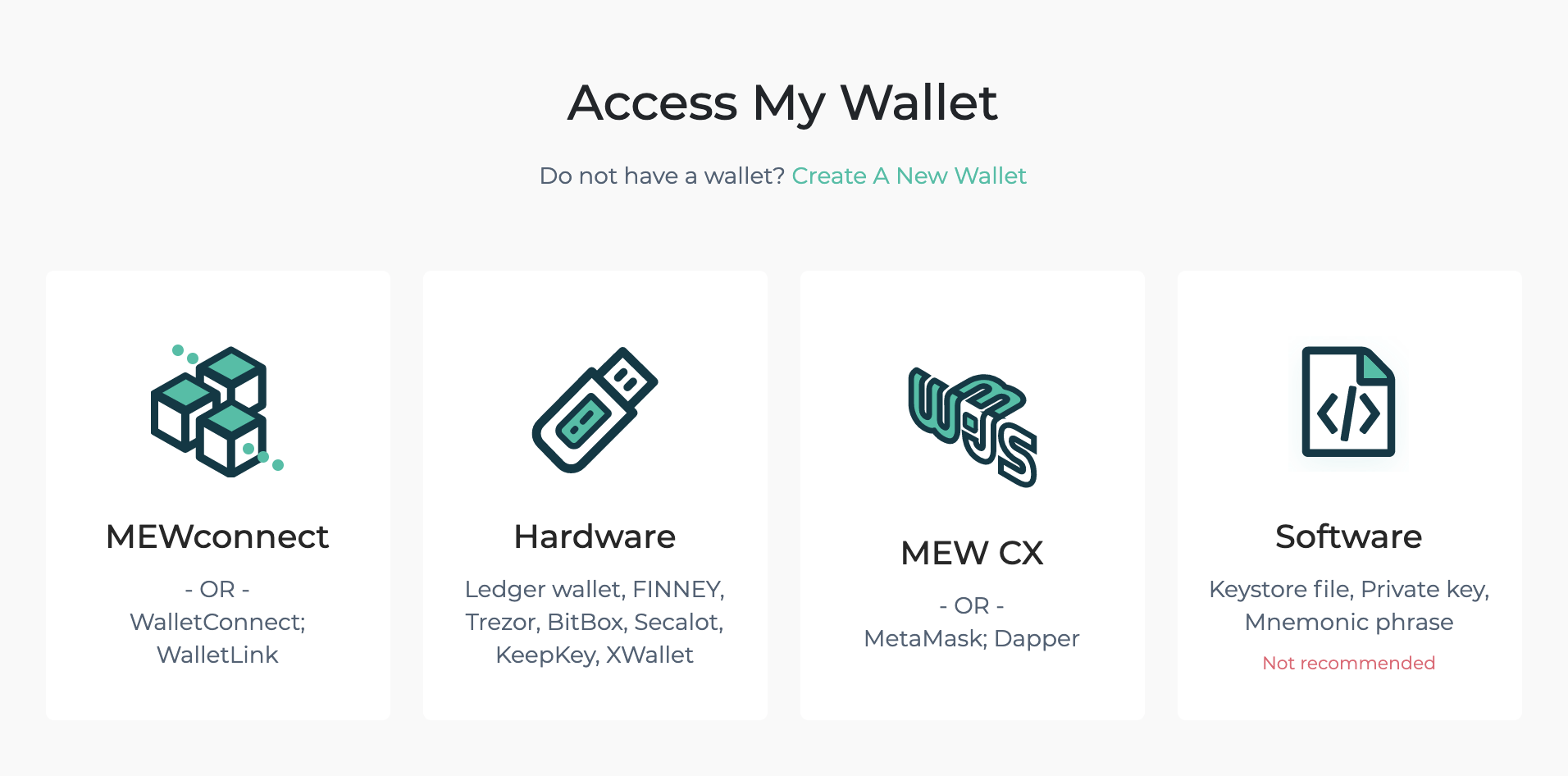 4. Then select Mnemonic Phrase and click continue: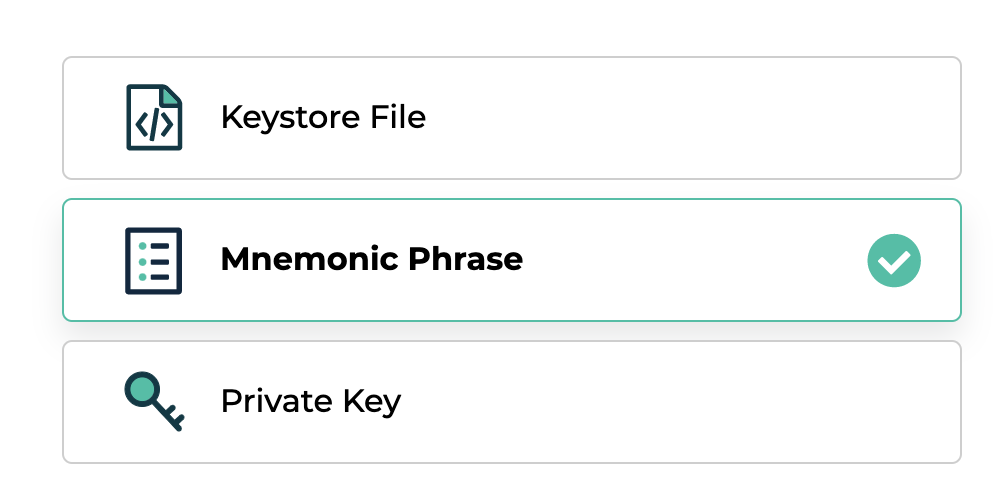 5. Paste the 24 words into the window and click continue: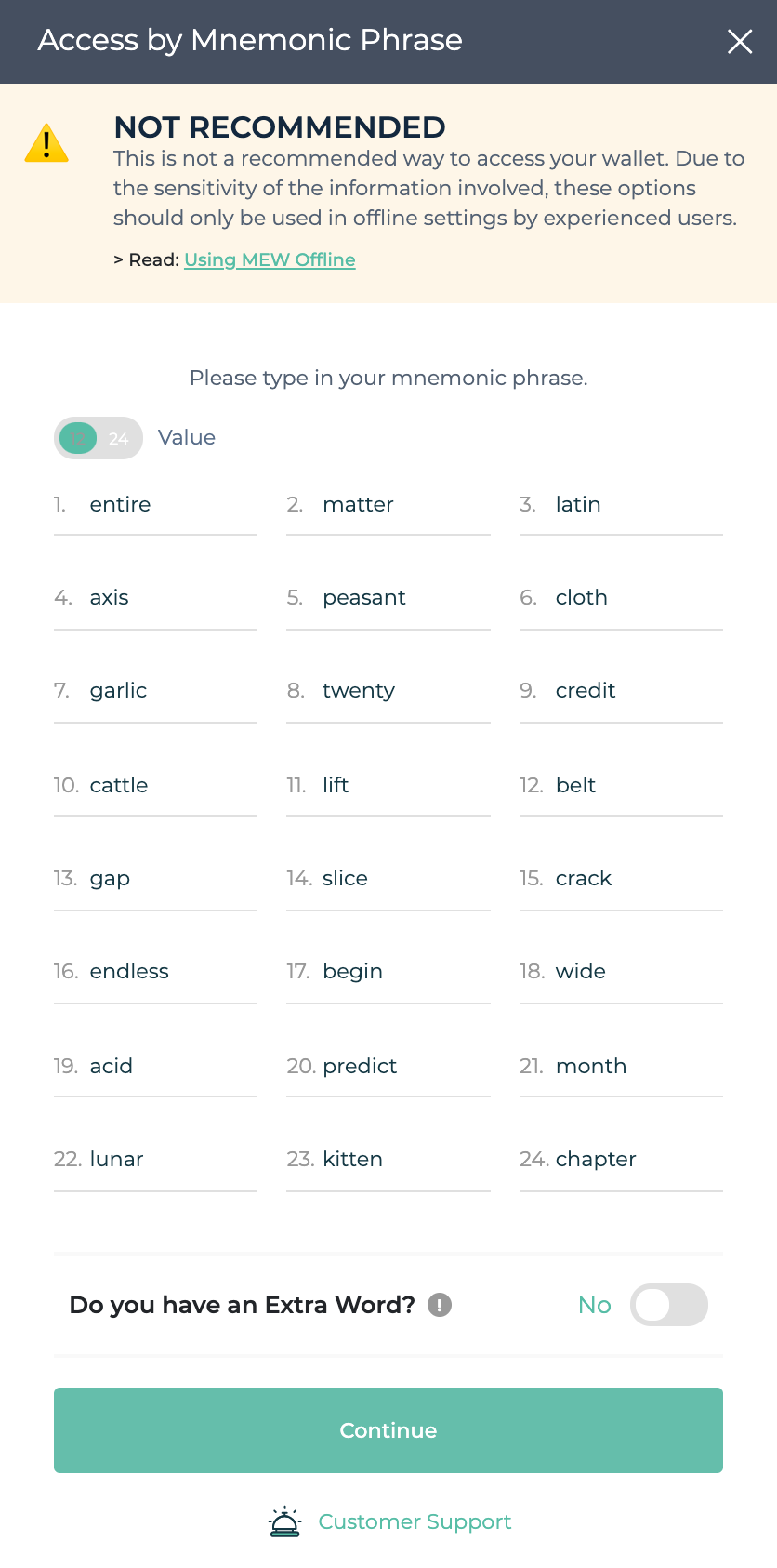 6. Select the first address in the list, click the tickbox to accept the terms, and click "Access My Wallet":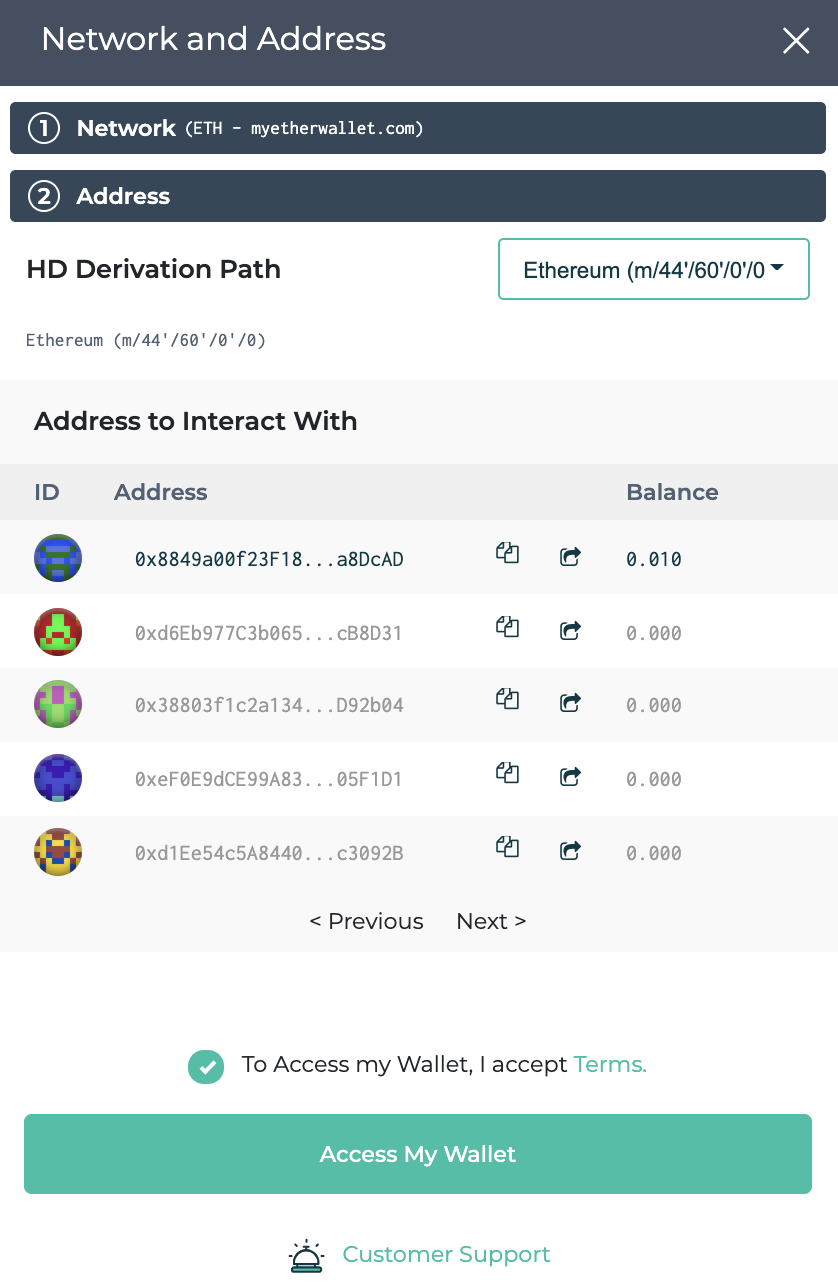 7. You have now successfully exported your LocalCoinSwap wallet into MyEtherWallet and have complete access to your funds!