All account logins are secured with MFA (Multi-Factor-Authentication). This is set to email MFA as standard, but users may swap to OTP-App based MFA (e.g. Google Authenticator or Authy).
Step 1:
Navigate to the login page https://localcoinswap.com/login/ and enter your email address/username and password in the fields.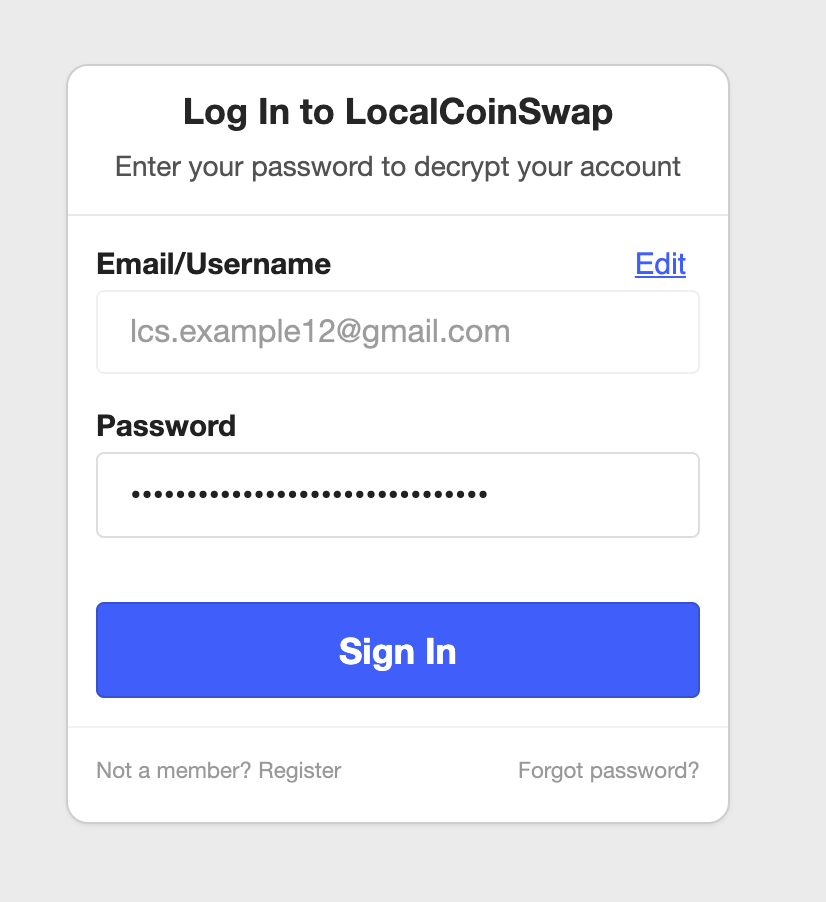 Step 2:
When you see the green message, navigate to your email inbox and click the Approve Login button.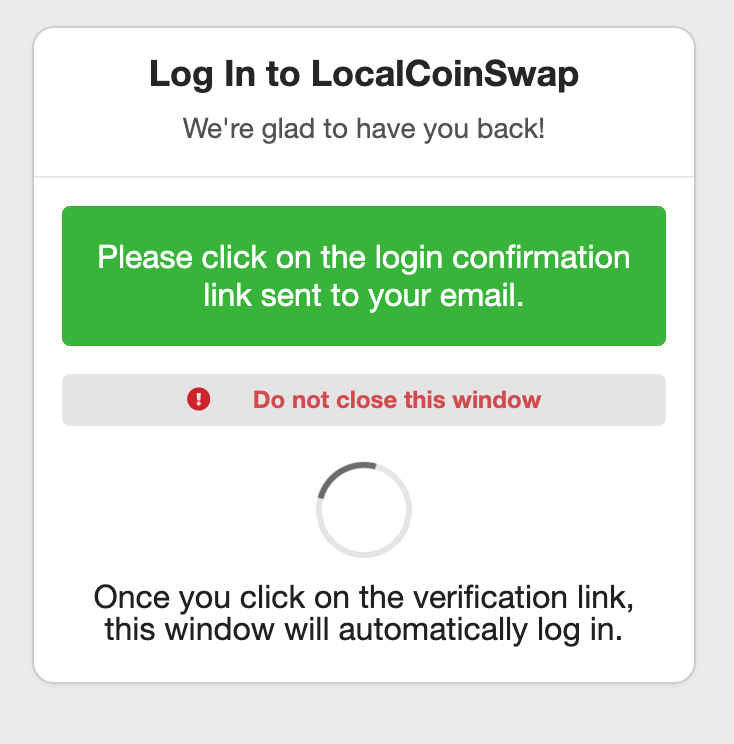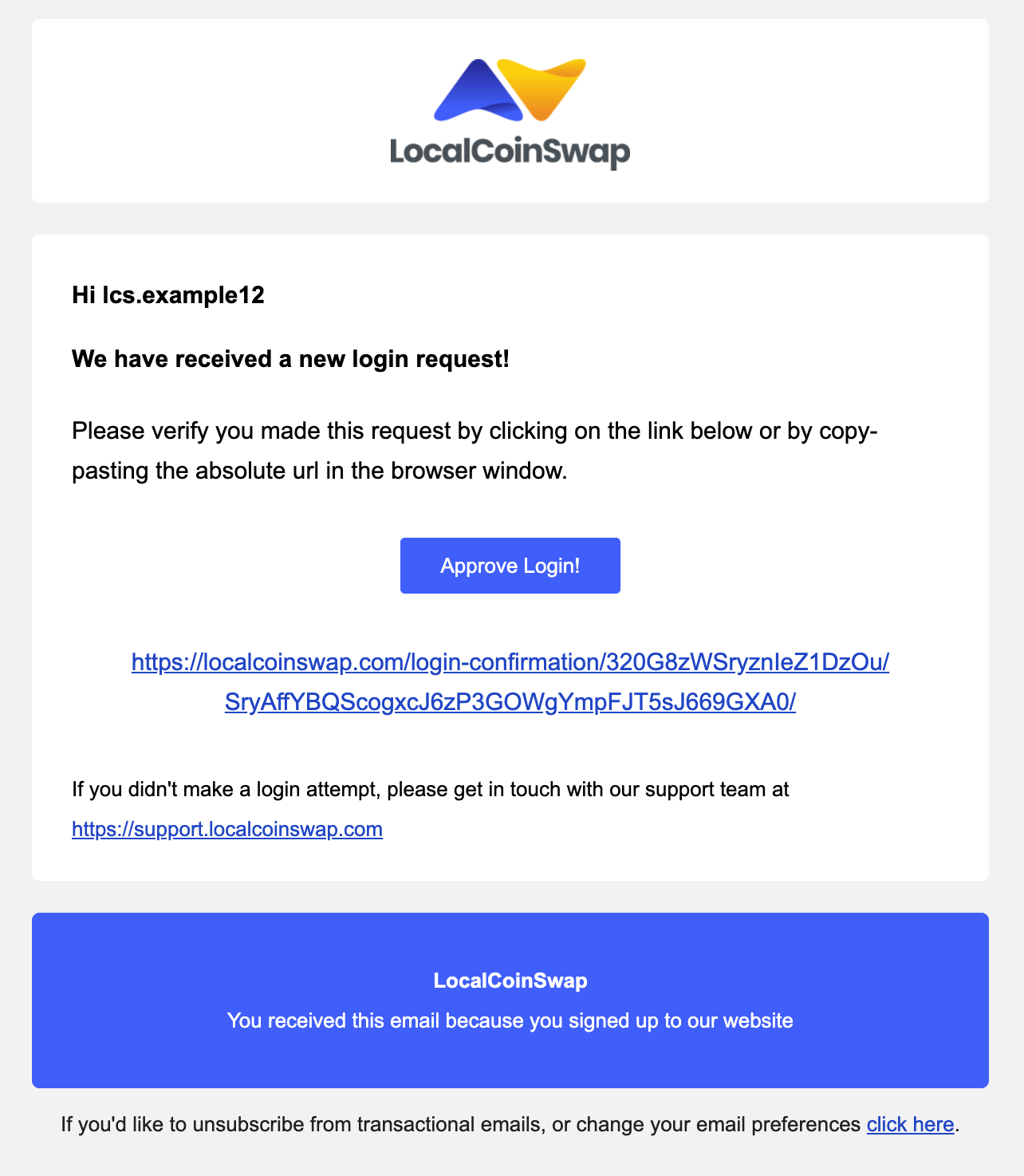 Step 3:
When you see this message, navigate back to the original tab (where you entered your email and password) as this is the one that will be logged in.