You will need to enable and use MFA to perform any tasks that have the ability to decrease your wallet balance. This includes Withdrawals and releasing escrow when completing a sell trade.
This is a very important security feature as it ensures that if a malicious actor somehow gains access to your password, they cannot access any of the funds that you have on LocalCoinSwap.
To enable MFA please follow these steps:
1. Log in to your LocalCoinSwap account

2. Click on your Username on the top right of your screen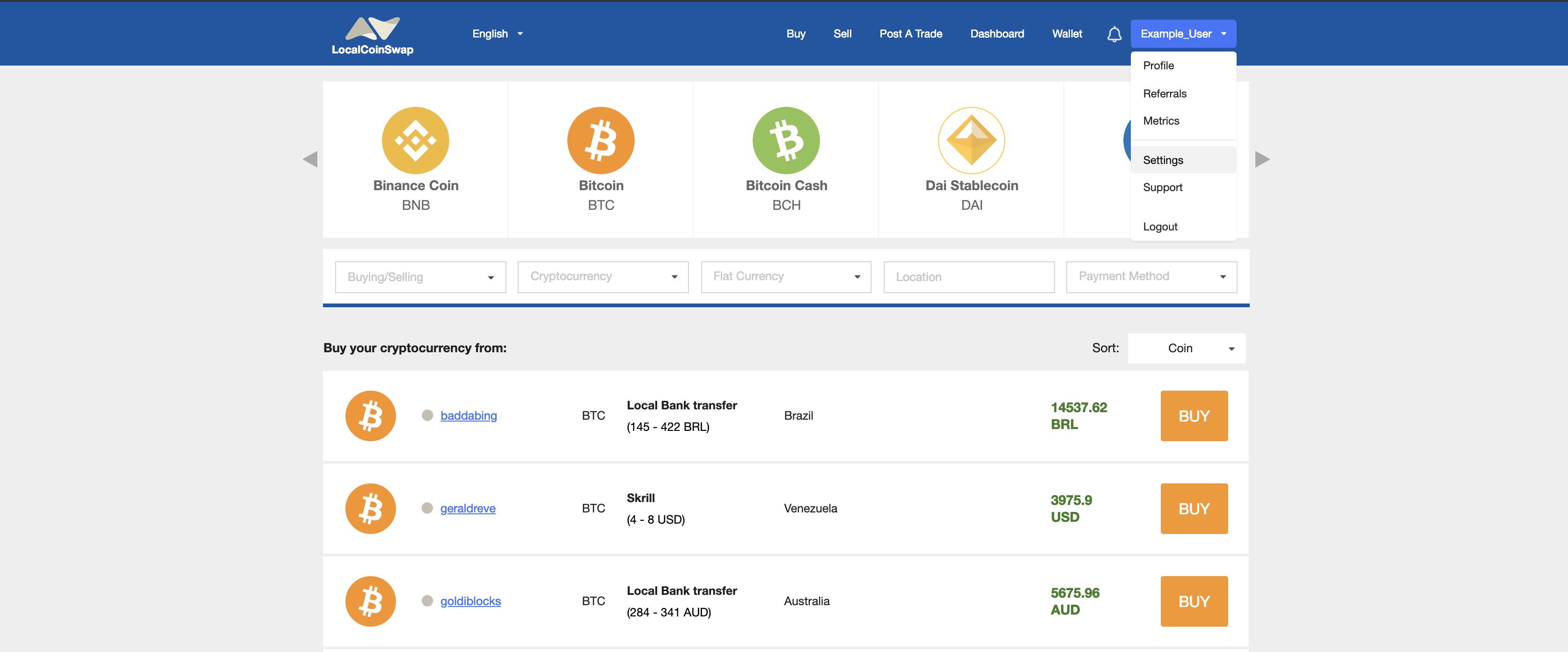 3. Click "Settings"

4. Click the "Security" tab

5. Click "Multi-Factor Authentication

6. Scan the QR code with your Google Authenticator app (or similar) and write down the Emergency Backup Code and keep it somewhere safe. If you cannot scan the QR code for any reason, you can enter in the Emergency Backup Code into your app as a "Provided Key"
7. Sync MFA - Enter in the code you see in your phone app into the OTP (One Time Password) box and click "Save"

Success! Your MFA is now setup. You should see the green "Enabled" box next to the the Multi-Factor Authentication text. The funds in your account are now protected by more than just a password!