Verified email and phone number badge: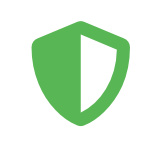 This tells you that this trader has a legitimate phone number that has been verified on the site. This is beneficial for 2 reasons.
Firstly, they likely have SMS notifications setup, meaning they will get an SMS notification when you initiate a trade with them and they will be more likely to respond resulting in a quicker trading experience for you.
Secondly, it adds some credibility to the trader as you know they have a real phone number.
Pro trader badge:

This lets you know that the trader has been manually verified by LocalCoinSwap staff as having a reputable trade history on other P2P cryptocurrency platforms. This will suggest that they are more likely to be a fast, friendly, professional and reputable trading partner.
You should always remain vigilant when P2P trading and always follow safe trading practices regardless of a trader's status.
Lightning trader badge:

This badge lets you know that the trader has an average response time of under 60 minutes on their trades. This suggests that any trade you initiate with them will likely be responded to in a reasonable timeframe. Traders whose average response time increases past 60 minutes will automatically lose this badge until they bring their average response time down. A fast response time is especially useful if you are going to be selling your cryptocurrency to a trader. This is because once you initiate a contract, the cryptocurrency is taken from your wallet and held in the LocaCoinSwap secure escrow and held there until either the trade expires, is accepted and completed, or is rejected by the trader. And it can be frustrating having to wait for a slow trader!
Photo ID required badge: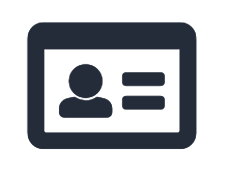 This badge signifies that the trader will require you to provide photo Identification in order to trade with them.