1. Manually Add Your Custom Token:
To view your LCS in a private wallet like Myetherwallet, Metamask, Coinomi, etc., you may need to add it as a custom token. To do so you will need the following details:
Ticker (symbol) - LCS
Decimal - 18
Contract Address - 0xaa19961b6b858d9f18a115f25aa1d98abc1fdba8
2. Sign Up / Login:
If you haven't already, go to https://localcoinswap.com/en/register and sign up for a new account.
Signed up already? Please log in now. https://localcoinswap.com/en/login
3. Find Your deposit Address:
Once you have logged in, Click on the wallet tab, located at the top right of the screen. From here you will be greeted with a few tabs, select deposit. Once open from the cryptocurrency pulldown menu locate LocalCoinSwap Cryptoshares - LCS.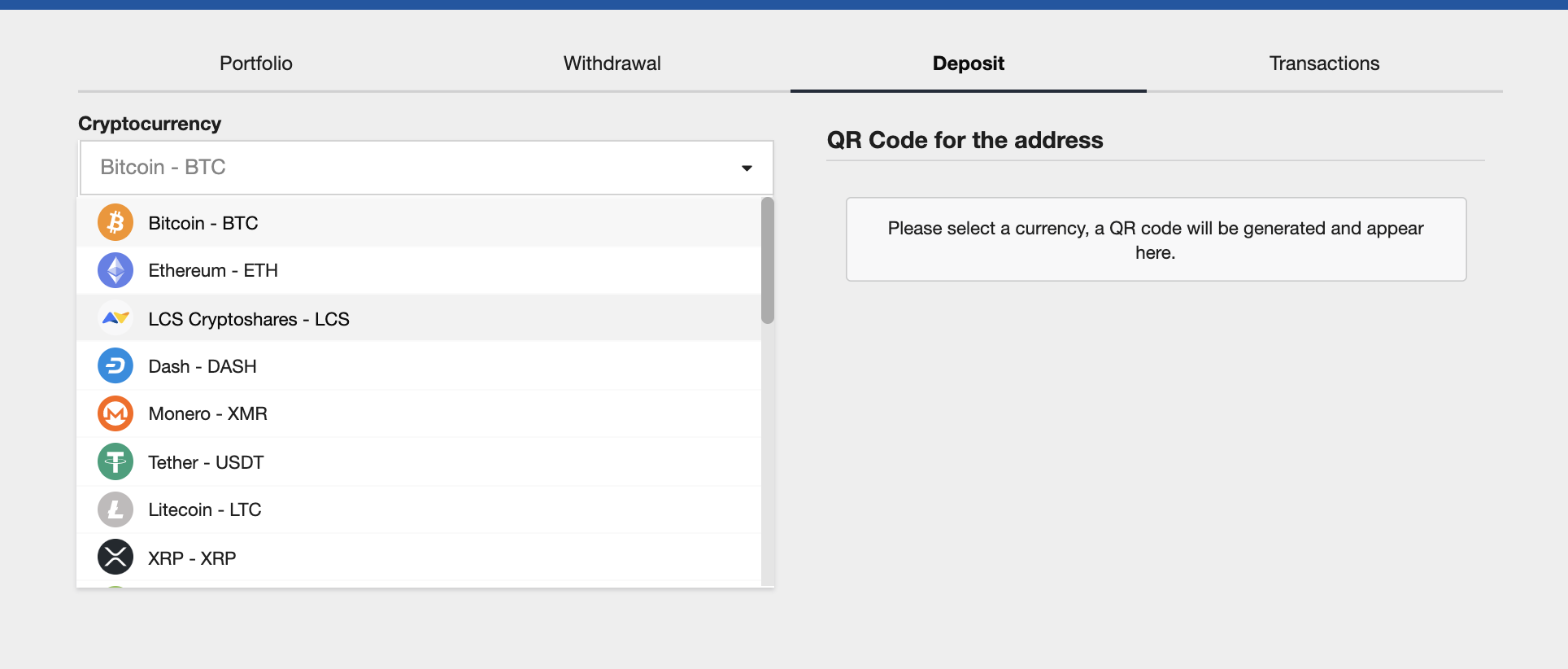 4. Send Your LCS To The Exchange:
Send your LCS from the wallet they are currently stored, to the deposit address provided on the LcoalCoinSwap platform. To do so, you will need a small amount of Ethereum (ETH) in your wallet to pay the blockchain transaction fee.
After approximately 30 confirmations on the blockchain, your LCS will be credited to your wallet!